Your Business Needs Microsoft
We've been implementing CRM solutions for over 20 years and that's the exact reason we chose to exclusively partner with Microsoft. We know first-hand that all CRMs are not created equally and it's our job to provide our customers with the best technology in the industry.
Not only does Microsoft Dynamics 365 offer businesses cutting edge software to improve sales, strengthen customer connections, and optimize operations, it also provides a significant advantage over other systems: interoperability with the full suite of Microsoft business applications right out-of -the-box.
It's a natural choice for CRM — especially if you're already using Microsoft 365.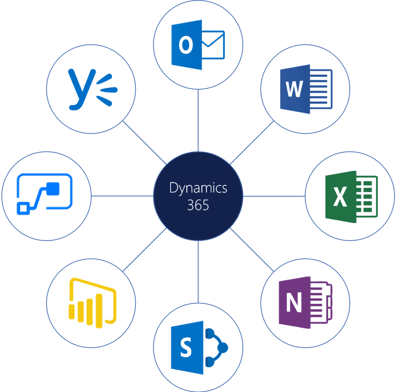 Dynamics 365 is one of the market's leading solutions for salesforce automation, marketing, and customer service.
EXPERTISE
Dynamics 365 Customer Engagement Business Applications
Our specialty includes business applications within Dynamics 365 that provide sales, service, and marketing features. We have extensive experience using Microsoft's Power Platform to develop stand-alone web and mobile applications for our customers.
"TrellisPoint was very effective in providing us the best recommendations on the type of Microsoft licenses we could get, and then with implementation. Microsoft was the right choice for our business."
Alfredo Legorreta | VP of Business Transformation | Maritz Travel
WORKING TOGETHER