Dynamics 365
Accelerate your business growth.
Streamlining operations and boosting productivity for accelerated business growth.
Call TrellisPoint Today
Connect with a Dynamics 365 Expert
Determine if Dynamics 365 is the right fit for your organization.
Learn More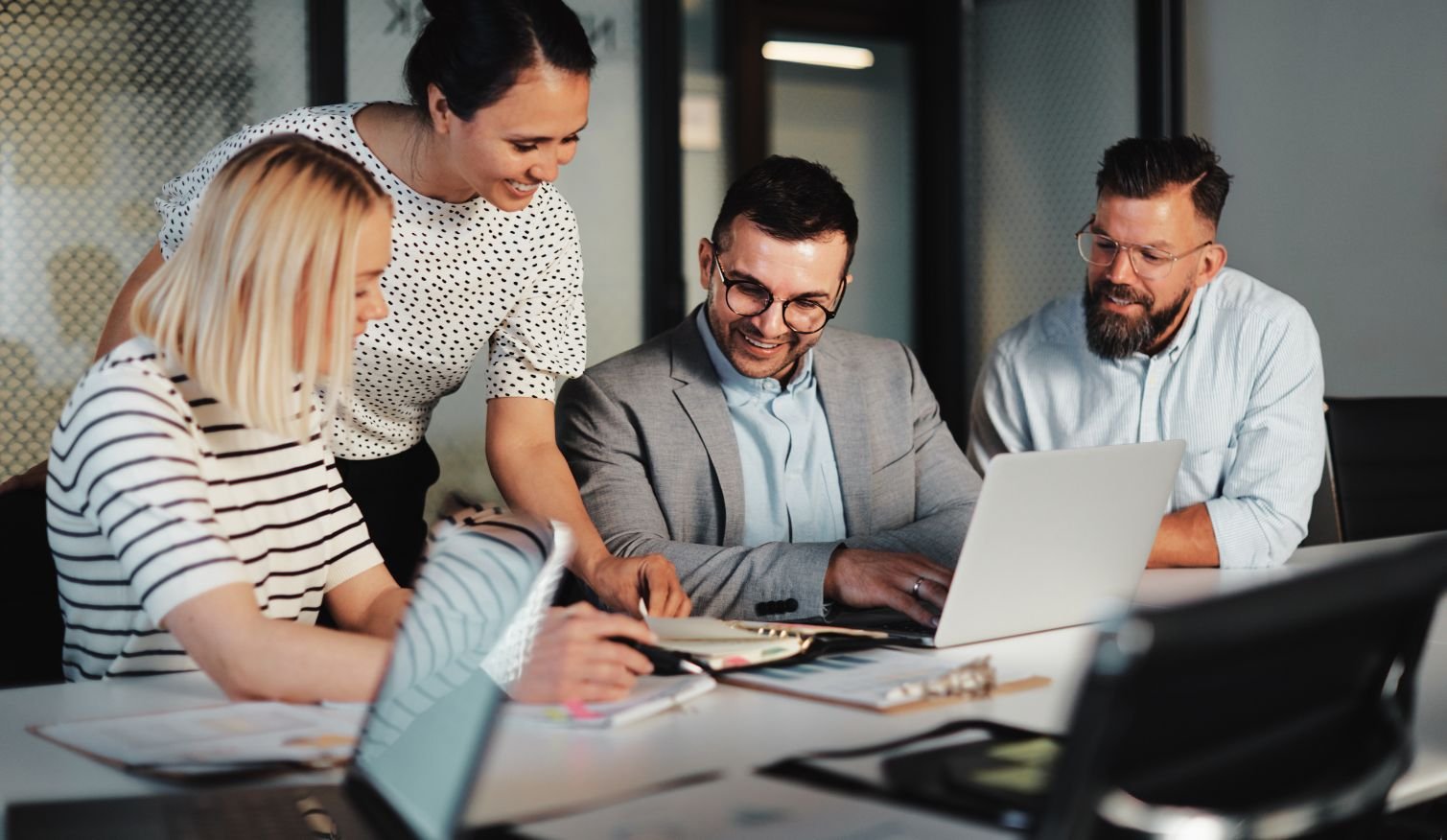 Welcome to the world of Microsoft Dynamics 365, a comprehensive suite of intelligent business applications designed to revolutionize the way you manage and grow your business.
What is Microsoft Dynamics 365?
Microsoft Dynamics 365 is a holistic solution that merges the functionalities of sales or customer relationship management (CRM), marketing, customer service, project management and enterprise resource planning (ERP) systems into one seamless platform. It's more than just software - it's your trusted solution for streamlining operations, boosting productivity, and enhancing customer experiences.
Core Features & Functionalities
Equipped with cutting-edge artificial intelligence tools, Dynamics 365 offers an array of applications that address various business needs:
Sales: Empower your sales team with insights to personalize relationships, predict customer needs, and increase sales.
Customer Service: Deliver exceptional customer service experiences, driving customer satisfaction and loyalty.
Finance & Operations: Streamline your financial processes and operations for better decision-making and growth.
Marketing: Run targeted, multi-channel marketing campaigns that deliver results.
Project Management:

Get visibility, collaboration, and agility to drive success across your business.
Flexibility & Scalability
One of the standout features of Dynamics 365 is its modularity. You can choose from a range of applications to suit your specific business needs. As your business grows, Dynamics 365 grows with you, allowing you to add or modify applications as needed.
Customizability
Dynamics 365 is not a one-size-fits-all solution. It can be customized to fit your unique business processes, ensuring you get the most out of your investment.
Why Choose Dynamics 365?
Choosing Dynamics 365 means choosing a solution that's backed by the reliability and innovation of Microsoft. It offers you the flexibility of a cloud-based system with the option for on-premise deployment. Its intuitive user interface makes it easy to use, and its powerful reporting capabilities provide you with valuable insights into your business.
"Dynamics 365 empowers seamless remote collaboration, driving productivity and efficiency across your organization."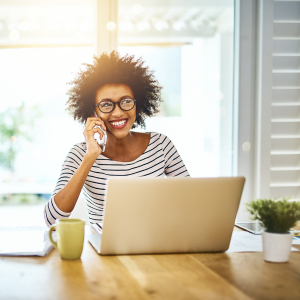 What Does Dynamics 365 Include?


Dynamics 365 Sales:
Close deals faster and build strong customer relationships with Dynamics 365 Sales. This product provides your sales teams with intelligent insights, predictive analytics, and seamless collaboration tools. Track leads, automate tasks, and engage with your customers more effectively throughout the sales process.


Dynamics 365 Customer Service:
Deliver exceptional customer service experiences with Dynamics 365 Customer Service. Enable your support agents to resolve issues quickly by accessing a unified view of customer data. Utilize AI-driven insights to anticipate customer needs and provide personalized support across various channels, enhancing customer satisfaction.
Dynamics 365 Field Service:
Optimize your field service operations with Dynamics 365 Field Service. Schedule and dispatch technicians efficiently, ensuring they have the right tools and knowledge to get the job done. Minimize downtime, reduce costs, and exceed customer expectations with proactive service delivery.
Dynamics 365 Marketing:
Create engaging and personalized marketing campaigns using Dynamics 365 Marketing. Nurture leads, automate communication, and measure the effectiveness of your marketing efforts. Capture actionable insights to improve your marketing strategies and drive more leads to conversion.
Dynamics 365 Finance:
Streamline financial operations and make data-driven decisions with Dynamics 365 Finance. Gain a comprehensive view of your organization's financial health, manage budgets, and optimize cash flow. Automated processes and robust reporting tools enable you to stay compliant and in control.
Dynamics 365 Supply Chain Management:
Efficiently manage your supply chain from end to end with Dynamics 365 Supply Chain Management. Gain real-time visibility into inventory, production, and logistics, enabling you to make data-driven decisions and respond swiftly to changing market demands.
Dynamics 365 Human Resources:
Empower your HR teams to attract, retain, and nurture top talent with Dynamics 365 Human Resources. Simplify HR processes, manage employee data, and provide personalized onboarding experiences to create a motivated and engaged workforce.
Dynamics 365 Business Central:
Unify your business processes with Dynamics 365 Business Central, a comprehensive ERP solution designed for small and medium-sized businesses. Manage finances, sales, customer service, and operations all in one integrated platform.
Dynamics 365 Project Operations:
Plan, track, and manage your projects with ease using Dynamics 365 Project Operations. Align project resources, automate workflows, and gain insights into project profitability, ensuring successful project delivery.
Dynamics 365 Commerce:
Deliver seamless omnichannel shopping experiences with Dynamics 365 Commerce. Enable personalized product recommendations, manage inventory effectively, and offer a unified shopping experience across physical and digital channels.
Each product in Dynamics 365 is built to work seamlessly together, empowering your organization with the flexibility to choose the specific tools that meet your unique business needs. Transform your operations, drive productivity, and stay ahead in today's dynamic business landscape with Dynamics 365.
Contact TrellisPoint
Schedule a TrellisPoint Success Framework Session Today!


Our proprietary and proven process for Dynamics 365 success!
Learn More
How does Dynamics 365 Help Business Growth?
Dynamics 365 is a powerful suite of integrated business applications that can significantly benefit a business in various ways. Here are some key ways Dynamics 365 can help a business:
Enhanced Customer Engagement: Dynamics 365 provides tools for sales, marketing, and customer service that enable businesses to engage with customers more effectively. It allows for personalized interactions, targeted marketing campaigns, and better customer support, ultimately leading to increased customer satisfaction and loyalty.
Streamlined Business Processes: With various modules like Finance, Supply Chain Management, and Human Resources, Dynamics 365 helps streamline and automate critical business processes. This reduces manual efforts, minimizes errors, and improves overall operational efficiency.
Data-Driven Decision Making: The platform offers robust analytics and reporting capabilities, providing valuable insights into various aspects of the business. Managers and stakeholders can make informed decisions based on real-time data, helping to optimize performance and identify new opportunities.
Improved Collaboration and Communication: Dynamics 365 fosters better collaboration among team members with integrated communication tools and centralized data storage. Employees can work together seamlessly, share information, and stay updated on projects, resulting in increased productivity and teamwork.
Scalability and Flexibility: As a cloud-based solution, Dynamics 365 is highly scalable, allowing businesses to adapt to changing needs and grow without investing in new infrastructure. Companies can choose specific modules that suit their requirements and easily expand their usage as their operations evolve.
Better Resource Management: Dynamics 365's field service and project management capabilities help businesses optimize resource allocation, reduce downtime, and improve overall resource management. This leads to better utilization of assets and personnel, ultimately lowering operational costs.
Compliance and Security: The platform adheres to industry-leading security and compliance standards, ensuring that sensitive business data remains protected. This is especially crucial for companies dealing with strict regulatory requirements.
Customer Insights and Personalization: Dynamics 365's AI-driven capabilities enable businesses to gather customer insights, predict buying behavior, and personalize interactions. This level of personalization enhances customer relationships and increases the likelihood of repeat business.
Integration with Microsoft Ecosystem: As part of the Microsoft ecosystem, Dynamics 365 seamlessly integrates with other Microsoft products like Office 365, Power BI, and Azure. This integration allows for a unified experience, smooth data flow, and better utilization of existing tools.
Competitive Advantage: By leveraging Dynamics 365, businesses can gain a competitive edge in the market. They can respond more quickly to customer needs, adapt to market changes faster, and innovate their processes, products, and services based on valuable data-driven insights.