Dynamics 365 Consulting Firm, TrellisPoint, Announces Gold Partner Certification with Microsoft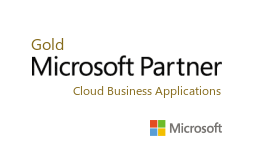 CLEVELAND–(May 24, 2021)– TrellisPoint, a leading provider of Microsoft Dynamics 365 CRM (Customer Relationship Management) solutions with locations in Cleveland and Cincinnati, announced today that they have achieved Microsoft's Gold Partner Certification. The Gold Partner Certification recognizes TrellisPoint as one of the most highly accredited Microsoft partners worldwide.
As a Gold Partner, TrellisPoint has demonstrated superior expertise delivering Dynamics 365 and Power Platform business applications across manufacturing, construction, and service-based industries. The company has dedicated significant time and resources toward achieving Microsoft's goals in performance, product, and customer success capacities. Newly launched offerings, Virtual Loan Assistant™ and CRM Admin support plans, are helping drive digital transformation across sales, service, and marketing channels of their growing customer base.
Since their inception in 2009, TrellisPoint has focused exclusively on helping customers think more strategically about their investment in CRM software. Using a process called the TrellisPoint Success Framework, TrellisPoint uniquely connects people, process, and technology to deliver high-value D365 customer experience solutions that help businesses thrive.
The Microsoft Gold Certification recognizes our achievements in all aspects of the latest Microsoft technology products and services," said Chris Finnecy, partner at TrellisPoint. "Reaching this advanced certification will further our mission of connecting our customers and partners with best-in-class technology. We're excited to start this next chapter."
For more information and to see the company's newly updated website, visit www.trellispoint.com.
About TrellisPoint
TrellisPoint is a Microsoft Dynamics 365 Consulting firm with locations in Cleveland and Cincinnati. As a Microsoft Gold Partner, TrellisPoint is dedicated to helping customers drive digital transformation by implementing and integrating Microsoft Dynamics 365, the Power Platform and related customer experience applications. Additional services include on-premises to cloud migration, software development, and managed services including Dynamics 365 Support.